With the cinematic release of My Cousin Rachel just over a week away on June 9th, we are thrilled to be able to bring you these gorgeous exclusive images of Sam from a photo-shoot done in conjunction with the release, thanks to Fox Searchlight!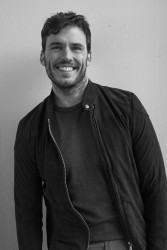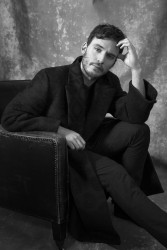 This stunning shoot by the excellent Lorenzo Agius just makes our fave guy look incredible – we are so pleased to be able to share it with you all! Remember to catch Sam as Philip Ashley in the brilliant My Cousin Rachel – in cinemas from June 9th! And be sure to check out all of the wonderful social media channels dedicated to the film!
Facebook – www.facebook.com/mycousinrachelmovie
Synopsis
A dark romance, MY COUSIN RACHEL tells the story of a young Englishman who plots revenge against his mysterious, beautiful cousin, believing that she murdered his guardian.  But his feelings become complicated as he finds himself falling under the beguiling spell of her charms.
MY COUSIN RACHEL will be released in cinemas on

9 June 2017

.