The Gentleman's Journal May/June 2016 Issue Preview
on May 16, 2016
with
Comments Off

on The Gentleman's Journal May/June 2016 Issue Preview
Sam is featured in the May/June 2016 Issue of The Gentleman's Journal: "Sam Claflin is already as star. But can he become one of his generation's great actors, too?". Be sure to check our website soon for more updates!
Birthday Project Part 2 – Video!
on May 15, 2016
with
Comments Off

on Birthday Project Part 2 – Video!
It's time to start thinking about Part 2 of our Birthday Project for Sam's 30th birthday – our yearly video message to our fave guy! If you are a new fan of Sam or a new follower of ourselves, you may not have seen 
last year's
video message to him. Sam really appreciates his birthday video wishes and has tweeted his thanks for them for the past four years
Want to take part this year? Here are a few tips to follow when sending in your messages:
E-mail your video and name/twitter username to scfbirthdayproject@gmail.com

Try to keep your message to a maximum of 40 seconds

You must verbally tell where you're from (your country)

Keep it appropriate.

If you do not speak English, you can just add subtitles or send them!
Deadline to get your messages into us by is Sunday June 19th. Good luck, have fun & we look forward to seeing your lovely wishes for Sam!
We would also like to say a big thank you to you all for your lovely messages for Part 1 of the
Birthday Project
– we will be taking lots of photos as the scrapbook comes together & will post some when Sam receives the book (of course we have to keep it a surprise for him until then!).
First look at 'My Cousin Rachel'
on May 13, 2016
with
Comments Off

on First look at 'My Cousin Rachel'
With thanks to The Telegraph & Fox Searchlight we have been given our very first exclusive look at Sam in his new role as Philip Ashley in the upcoming remake of Daphne Du Maurier's My Cousin Rachel, set for release in 2017! Sam will star alongside Rachel Weisz, Iain Glen & his The Riot Club co-star Holliday Grainger in the dark romantic thriller, in a role originally made famous by the legendary Richard Burton. I think we can all agree he looks incredible, and we are so excited to find out more about it as filming continues!
Synopsis – Adapted from the classic Daphne Du Maurier novel of the same name, My Cousin Rachel tells the story of Philip Ashley (Claflin), a young Englishman who plots revenge against his mysterious, beautiful cousin, believing that she murdered his guardian. But his feelings become complicated as he finds himself falling under the beguiling spell of her charms. It was previously adapted for screen in 1952 & starred Richard Burton alongside Olivia de Havilland.
Red Magazine – June 2016
on May 4, 2016
with
Comments Off

on Red Magazine – June 2016
Sam was recently interviewed by Kate Wills from Red Magazine. In this great interview, Sam discusses his upcoming role as Will Traynor in Me Before You (in cinemas June 3rd), as well as his thoughts on fame and fatherhood! Read our transcript of the interview & see the scans below
**Please credit us if you use our transcript or scans – thank you***
MEET THE MAN YOU'RE ABOUT TO FALL FOR
His Hunger Games face is teen-familiar, but this year, Sam Claflin matures on screen in the long-awaited film version of bestseller Me Before You. It's been the making of him, he tells Kate Wills. Read more »
Interview with Hey U Guys
on April 29, 2016
with
Comments Off

on Interview with Hey U Guys
Promoting the upcoming romantic-drama Me Before You, set for release on June 3rd (UK), Sam was interviewed by Stefan Pape from HeyUGuys about his stunning portrayal of Will Traynor. Sam sets a strong focus on understanding not just the fictional authenticity of portraying Will's changing moods from animosity to amiability, but the real 'eye-openers' of his research into the different challenges and realities faced by quadriplegics in adapting to their new lives. Clearly, Me Before You has left an indelible mark on him, as it has for us and all its readers.
You can watch the interview below:
Me Before You 2nd UK Trailer
on April 29, 2016
with
Comments Off

on Me Before You 2nd UK Trailer
The Me Before You second UK trailer has finally arrived! Watch as Emilia Clarke and Sam bring to life Jojo Moyes' characters Lou and Will in these exquisite extended scenes from castles to dance floors and every adventure in between – no spoilers until June 3rd! Give it a watch below…it's too beautiful! We are counting down to release date now!
Warner Bros. Pictures, New Line Cinema and Metro-Goldwyn-Mayer Pictures are pleased to present a brand new trailer for ME BEFORE YOU, the eagerly anticipated adaptation of Jojo Moyes' best-selling novel. Featuring a variety of British stars including Emilia Clarke, Sam Claflin, Janet McTeer, Charles Dance, Brendan Coyle, Matthew Lewis, Jenna Coleman and Vanessa Kirby, ME BEFORE YOU will be released in cinemas on June 3.
Synopsis:
Oftentimes you find love where you least expect it.  Sometimes it takes you where you never expected to go…
Louisa "Lou" Clark (Clarke) lives in a quaint town in the English countryside.  With no clear direction in her life, the quirky and creative 26-year-old goes from one job to the next in order to help her tight-knit family make ends meet.   Her normally cheery outlook is put to the test, however, when she faces her newest career challenge.  Taking a job at the local "castle," she becomes caregiver and companion to Will Traynor (Claflin), a wealthy young banker who became wheelchair bound in an accident two years prior, and whose whole world changed dramatically in the blink of an eye.  No longer the adventurous soul he once was, the now cynical Will has all but given up.  That is until Lou determines to show him that life is worth living.  Embarking together on a series of adventures, both Lou and Will get more than they bargained for, and find their lives—and hearts—changing in ways neither one could have imagined.
ME BEFORE YOU will be released in cinemas on June 3.
Screenshots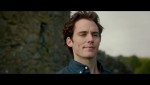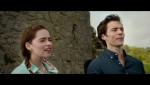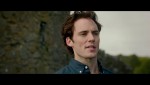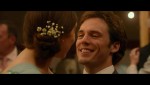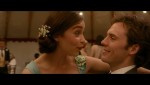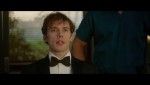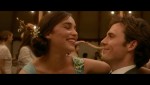 Fan Photos at the London Marathon – April 24th
on April 24, 2016
with
Comments Off

on Fan Photos at the London Marathon – April 24th
Some fans was lucky enough to meet Sam today as he watched his good friend Jamie take part in the historic London Marathon. What sweet photos!
@craylesv – @samclaflin thank you so much for taking a pic with us at the marathon the other day!! You were lovely
Visiting Gemma Arterton at the Apollo Theatre.
on April 24, 2016
with
Comments Off

on Visiting Gemma Arterton at the Apollo Theatre.
On Saturday, Sam paid a visit to see his good friend, and Their Finest Hour and a Half co-star Gemma Arterton as she performed in her play Nell Gwynn at the Apollo Theatre in London's West End. Afterwards, he sang her praises on Instagram, posting "Just got back from seeing 'er in 'er play int i? If you haven't already, make sure you go see the fabulous @gemmaarterton in Nell Gwynn at the Apollo. It's the last week next week so don't miss out. Fantastically humorous and yet another class performance. She's just bloomin' marvellous."
The Daily Mail also posted some really sweet photos of Sam catching up with Gemma at stage door after the performance had finished. We are so excited to see these two work together later on in the year when Their Finest Hour and a Half is released!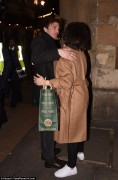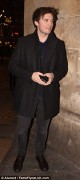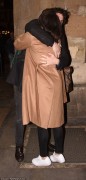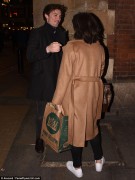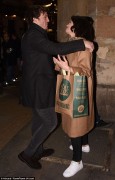 #AskSam Twitter Q&A!
on April 18, 2016
with
Comments Off

on #AskSam Twitter Q&A!
As promised, when Sam hit an INCREDIBLE 700K Twitter followers the other day, he took part in a fantastic #AskSam Q&A with his Twitter followers. As always, we got some classic Sam answers to some brilliant questions, including his weirdest moment with a fan…and his current celeb crush! Read our full transcript of the Q&A below
#AskSam
SC: Let's begin.
@officialexid: How are you this morning?
SC: I am good. Excited for the week ahead. And you?
@maddyizdabest: Would you ever come to Australia and do a tour there with the Hunger Games?
SC: I would love to come to Australia, be it with the Hunger Games or any other means. Read more »
Sam's 'Me Before You' Instagram Countdown!
on April 15, 2016
with
Comments Off

on Sam's 'Me Before You' Instagram Countdown!
With only 50 days left until Me Before You is released, Sam just cannot wait for us all to see it. So much so that, in anticipation of its release, he has decided to start a 50 day, photo a day countdown to the big day! Be sure to check out his Instagram (@mrsamclaflin) to count down with him & check out all of the random posts that only Sam could do!