Jennifer Lawrence says Sam is a "Good Flirt"
on July 20, 2013
with
Comments Off

on Jennifer Lawrence says Sam is a "Good Flirt"
Jennifer Lawrence talked with MTV at the San Diego Comic Con and she mentionned Sam! Check it out
Catching Fire Trailer
on July 20, 2013
with
Comments Off

on Catching Fire Trailer
We can't even describe how happy we are that Sam is in the trailer!
His hair, his smile, his body. (Missing his voice though) He's our perfect Sam! We are so proud of him.
The trailer is AWESOME and we can't wait for the movie. Please let us know what you think of it
Finnick Quarter Quell Poster – Catching Fire
on July 16, 2013
with
Comments Off

on Finnick Quarter Quell Poster – Catching Fire
WOW- this poster is awesome! Can't believe it's only the beginning. We can't wait to see more of Sam as Finnick. He looks very handsome and perfect, as we expected… We love it!
If you want to see the other victors' posters check out:
The Hob
Catching Fire Cast at Cannes: BTS Video
on May 20, 2013
with
Comments Off

on Catching Fire Cast at Cannes: BTS Video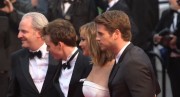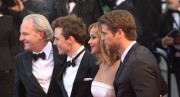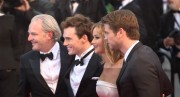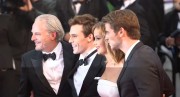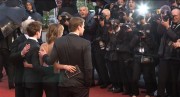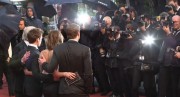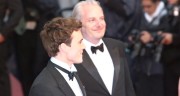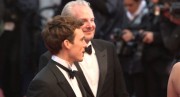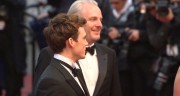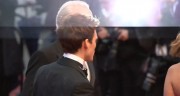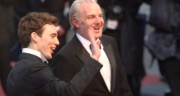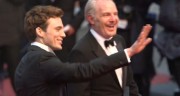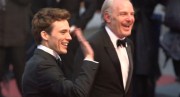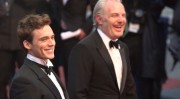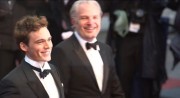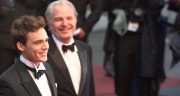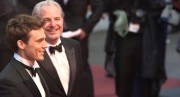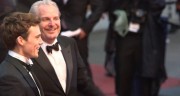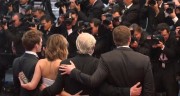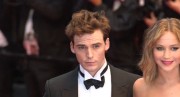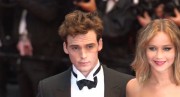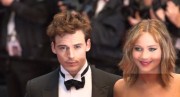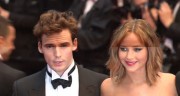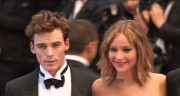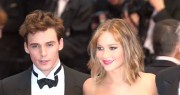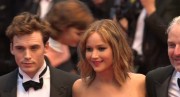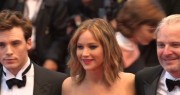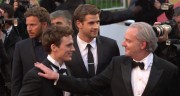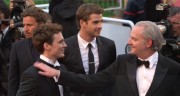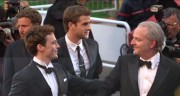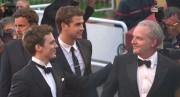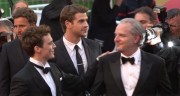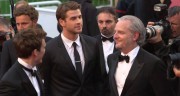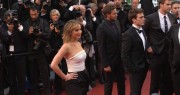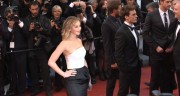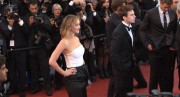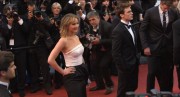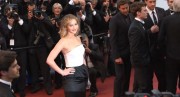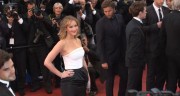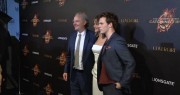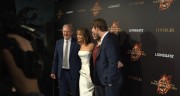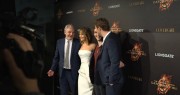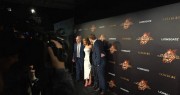 Via The Hob
' Mary and Martha ' Review
on March 1, 2013
with
Comments Off

on ' Mary and Martha ' Review
Don't miss Sam in Mary and Martha, tonight at 8:30 pm on BBC One !
Cultbox
" Screening in the run-up to
Comic Relief
comes this 90 min drama exploring the effects of malaria on two very different women, the titular Mary and Martha, from
Love Actually
writer, Richard Curtis.
The BBC/HBO film sees Mary, played by double Oscar-winner Hilary Swank (Boys Don't Cry), take her son George out of school and off to South Africa for an "adventure" together. On the flip side of this plot is Martha, played by double Oscar-nominee Brenda Blethyn (Secrets & Lies), whose son Ben (Sam Claiflin) has gone to Mozambique to teach children.
But tragedy strikes both women as their sons are taken down by malaria, and so begins their journey into seeking raising awareness and, more importantly, funds for the disease.
As you can perhaps tell, this is not your usual work from Richard Curtis. Yes, there are some massively entertaining moments early on and some equally massive laughs but the piece is sombre and tear-inducing at every turn. It's a film obsessed with grief, understanding and redemption.
Both actresses are superb and hold the piece throughout with their respective emotional journeys; similar but very different. Swank and Blethyn put in performances that display all the skills and engagement deserving of their Oscar nods and wins. If Mary and Martha were a big screen endeavour then we have no doubt that both would have been up for more accolades.
Sam Claiflin (United), in his brief screen time, puts in a wonderfully warm portrayal of healthy young man Ben, volunteering his time to help others. His instant cheeky likability is all the more effective for his loss. American actor Frank Grillo (Prison Break) has the difficult task of playing Mary's husband, slightly distant and unsympathetic at first but then grief-stricken, full of disbelief and the hollowness that only an untimely death can bring. A subtle and understated realisation from the actor.
Helming the piece is seasoned director Phillip Noyce (Patriot Games) who brings his cinematic gaze to television. Those familiar with his work such as Rabbit Proof Fence will not be surprised to see just how beautiful the African vistas are; how vibrant the colours and awe-inspiring the scenery is. And just how desolate he can make the palette seem after the deaths. Noyce's camerawork is as essential as any performance here, juxtaposing beauty with heartache in a breath.
This is a brave piece of work from Richard Curtis, as he plays the emotional strings (something he can do very well) to engage the heart as opposed to cold statistics to assail the brain (something director Noyce toned down, according to the Blackadder writer).
Mary and Martha is a hugely moving and uplifting piece (there were audible tears at the screening we attended) and beautifully crafted. We hope that it does the job and moves the audience enough to get involved in the fight against malaria. "
We definitely can't wait to watch the movie!
Jennifer Talks About Sam At Oscar Interview
on February 26, 2013
with
Comments Off

on Jennifer Talks About Sam At Oscar Interview

First of all, congrats to Jennifer Lawrence for winning the Oscar for Best Actress !
During her interview with MTV, the actress was asked: …..(starting at 2: 13 min)
Interviewer– "Have you decided who you like more, Josh Hutcherson or Sam Claflin? If you had a gun with one bullet and you had to choose one, who would it be?"
J– "That's funny, I just saw Sam the other night. I one time had to.. my publicist told me that a magazine had to either say things about me and Sam Claflin or Bradey Cooper, and I got to choose, and I chose Bradley Cooper because I love Sam's fiance so much."
Interviewer– "He is so hot. Can we just talk about how hot he is?"
J– "Yeah! And he's so sweet! So sweet that is almost not hot anymore."
Interviewer– "You're doing your third film with him next, right?"
J– "Bradley? Oh I thought we were talking about Sam! Same thing goes for him too!"
Again, congrats to Jennifer for her big win!
Contest Winners!
on February 25, 2013
with
Comments Off

on Contest Winners!
Here are the papers from our contest winners! But EVERY paper we got was literally amazing!
ENJOY!
FIRST PLACE
Inna
'Look,
who's that one? The actor who plays the missionary?'
'I
have no idea. But he's cute.'
At
that time I really had no idea. I had no idea that 'cute actor'
was going to change me, someday, somehow. I was just in the cinema,
watching 'Pirates of the Caribbean: On stranger tides' with a
friend. I guess that after watching it, something else caught my
mind, and the image of the missionary faded.
*much
later*
So,
there I was, caught in 'The Hunger Games' fever, waiting for the
'Catching Fire' movie. As I have an unusual disease, a disease
that makes me fall madly in love with fictional characters, Finnick
happened to be the one to steal my heart this time. Of course, I was
extremely impatient waiting to see who's gonna get the role.
Lionsgate was teasing everyone showing us, one by one, the new cast,
apparently very determined to keep the sugar cube for the end. But I
couldn't help searching for rumors. And, out of the blue, the cute
missionary's face hit me once more. Now, he's got a name.
Sam
Claflin.
Without
even realizing, I started to hope he'll be the portrayal of Finn.
It happens the odds were in his(and my) favour, as one evening, I
found myself jumping and screaming with joy seeing his picture next
to the text: 'Sam
Claflin – Finnick Odair'.
[No need to add that my parents were probably thinking –again- that
I was insane. I must admit I often act like a fangirl.]
So
that's how it all began. Searching all over the internet for
information about him, I discovered a young talented actor, with a
lot of potential, ready to hit the film industry. He had something
special – at least for me. All in all, he wasn't just another
brick in the wall (of cinematography).
Without
even knowing that I exist, he has still changed my vision, made me
dream more, painted my little silly world in new shades. For a lot of
people, this may seem illogical, naïve and foolish. But for me, he's
a source of inspiration, a role model. You probably know this feel
too. 
From
'POTC' and 'Snow White and the Huntsman', to 'United'[
which made me -unexpectedly- cry my eyes out], I loved every film he
played in. With each one I entered another new world, realizing how
I'd love to be part of this cinematographic
magic too. And, yeah, you know who's to blame. Of course, it's
just another silly dream of mine, but I really don't think it's
that bad to dream. It's just my way to escape this not-so-pleasant
reality we live in.
So,
that's the (not very exciting) story of how I became a Claflin
Cadet. And, as a veritable dreamer, every day I find myself
childishly(or not) hoping that I will someday have the chance to
write a chapter in my life's book entitled: 'Today,
I had a dream come true. Today, I met him.'
Irina(Inna)
Anghel,
A
young Claflin Cadet from Romania 
SECOND PLACE
Beatrice
I first see Sam Claflin in Pirates of Caribbean.
Many of my friends avoid to watch this movie because there isn't Orlando
Bloom, but I love Jack Sparrow,
Penelope Cruz is amazing and I thought the other guy on the poster was quite
hot.
All started from here. This last Pirate of Caribbean is my favourite of the
series so far, there is more
action, maids and, of course, Sam Claflin!
I'm Italian, but I use to watch all the movie in the original language, mostly
to improve my English, so
I discovered Sam is actually British and I have a crush on British accent!
His accent and his smile were the fist things that made me love him.
Then it was the "Snow white and the Huntsman" turn. Everybody dream a Prince
will love us one day,
and then Sam Claflin arrives! With a bow and arrows!
I practice archery and I'm so excited to watch on movies characters who use
the bow,
I was kinda screaming YEEEES by myself at the cinema when I see Sam as a
bowman.
Sam and the bow. This is the second thing that make me love him.
I have to admit, since here I was a little bit far from thinking about his
talent as an actor,
because he is so fascinating, beautiful eyes and smile, hot voice… But with
White Heat I cried so hard that
finally I understand how good he actually is. Jack is such a badass, but I've
loved him and I'm still expecting he will be with Charlotte…
Well, in my mind they are already together. Sam is so intense in each moment,
I was captured by his words and conviction, I forgot he was Sam, and this I
think is the best goal an actor could achieve.
Those were my steps into the Claflin's world.
I watch the other movie and tv shows he did too of course,
but the three I've nominated are my favourite.
And soon he will be Finnick Odair.
One of the best character ever written!
I'm so glad he was chosen to be Finnick; I think he is so perfect to be him
that during the movie I will be breathless!
Beatrice

HONORABLE PLACE
Maria
Hi,
all Sam's cadets I'm Maria Alejandra Gutierrez but my friends call me
Mariale and I'm from Venezuela. I'm going to tell you how I get so
obsess with Sam.

Well,
I knew about Sam when I saw Pirates Of The Caribbean On Stranger
Tides … I fall in love with him when I saw that religious and
beautiful guy tie at the ship mast and then in all the movie I was
drooling over Sam.
Then
I started to research about him, I saw all his movies and series and
in a couple of days I notice that I have like a thousand pictures of
him in my computer.
What
I love about Sam is that he's such a humble person and I like the
fact that he's always joking with his family .and he might never will
see/read this but the thing that I most love about him is his laugh
when he laugh, it's like I DIDN'T KNOW THAT THE PARADISE IS SO
BEAUTIFUL? That's what I think about his laugh it's like a little
of heaven.
All
I know is that I'm obsess with THE FACT THAT HIS BIRTHDAY IS A DAY
BEFORE MY BIRTHDAY; we can celebrate together if he wants?
The
other thing is that HE'S SO FUNNY, I'M ALWAYS LAUGHING WITH HIS
TWEETS AND ALL I DREAM IS MEET HIM AND SEE HIS ROLE LIKE FINNICK
ODAIR WICH IS MY FAVORITE CHARACTER.
I
love him so much that all my notebooks have his pictures and I talk
about him 24 hrs a day BECAUSE HE DESERVE IT FOR BE SUCH A KIND AND A
BEAUTIFUL PERSON.
I'm
his cadet, his little Venezuelan cadet.
I
hope that God bless him and always protect him.
Samuel
George Claflin I love you and all my cadets friends.
Mariale
And The Winner Is….
on February 24, 2013
with
Comments Off

on And The Winner Is….
We can't even begin on how proud we are of all of you. You opened up your hearts to us and your papers were incredible!! We had such a hard time choosing! We just want you to know that even if you didn't get chosen, you're all winners here!
We liked ALL of your papers so much that we decided to mail them somewhere ! All of your papers…



Our first place winner is Inna! Congrats! Inna, your paper was so heartfelt, you have a real love for Sam

Twitter- @annie_angh
Facebook- Inna Anghel
Tumblr – annieod.tumblr.com
Our second place winner is Beatrice ! Congrats! Beatrice everything you said was so relatable! So true

Facebook – Beatrice Barbiero
Twitter – @Dru_B_
And honorable mention goes to Maria ! We also hae a little something for you

Twitter – @malesinjamon
If the winners don't mind, we will post an article revealing their papers.
We now know for a fact what kind of magnificent and caring Claflin Cadets we have on our hands. You should all be so proud and Sam is so very lucky to have great fans! See you at the next contest!
Contest!
on February 22, 2013
with
Comments Off

on Contest!
Here it is! The moment you've all been waiting for!..
THE CONTEST!!!
Here is how it is going to go. We want to know just how much you'd consider yourself a Claflin Cadet by writing a paper/essay (whatever you want to call it) about Sam.
For example: How you discovered Sam, how long have you known about him, what do you like so much about him, and his talents? You can say absolutely whatever you want in the paper.. (nothing bad of course). This will just be a way to spill your guts to a couple of people who know exactly how you feel! Easy, right?
There will be a first and second place winner. If these two people want, we will post an article with their papers! Maybe even the one and only Sam Claflin will see? ONLY if the winners want us to post it.
Here is the catch.. We want NO LESS than 300 words (this article is barely that many). We totally understand if your first language isn't English. In fact, we, the admins, are from different countries. Just do your best and we will work with you. It does need to be in the best English as possible though
The first place winner will get to choose between a very large picture of Sam or the Entertainment Weekly magazine with Sam on the cover as Finnick! (Pictures below) and the second place winner will get the other prize. The prizes will be mailed directly to the winners as soon as possible.
THE OFFICIAL DEADLINE IS FEBRUARY 22.. but there's no time like the present! You can send us your paper through a facebook message or you can email it to us at samclaflinfans@gmail.com. Start sending whenever you'd like!
Good luck and "may the odds be ever in your favor".
PRIZES: