BAFTA Awards 2015
on February 8, 2015
with
Comments Off

on BAFTA Awards 2015
Sam & his beautiful wife Laura Haddock attended the 2015 EE BAFTA awards held at the Royal Opera House in London on February 8th. They looked absolutely incredible – Sam looked smart in a black 3 piece tuxedo with a classic bow tie and Laura looked like a princess in a stunning pale pink ballerina style dress. Sam also presented an award with his Mockingjay and The Riot Club co-star Natalie Dormer and the pair posed for photos in the press room afterwards.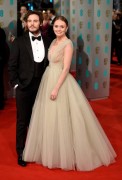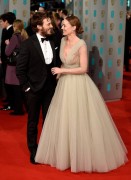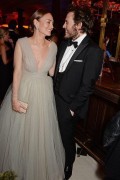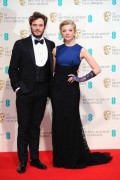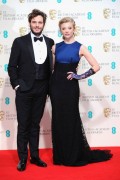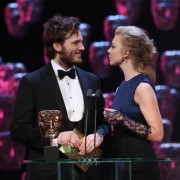 ALL PHOTOS HERE
BAFTA Nominations Announcement with Stephen Fry
on January 8, 2015
with
Comments Off

on BAFTA Nominations Announcement with Stephen Fry
On January 8th Sam took to the stage in London with Stephen Fry to announce this year's BAFTA nominees. As always he looked impeccable and seemed to have a lot of fun announcing the nominees with Stephen! Afterwards the pair discussed everything from the lucky nominees to cinema snack preferences. Also in an incredible interview with Red Carpter News TV, Sam talks for the first time about his upcoming role in Me Before You! Be sure to check out all of these great interviews below!