Mockingjay Part 1 BTS Footage
on February 12, 2015
with
Comments Off

on Mockingjay Part 1 BTS Footage
A new BTS footage has surfaced with Sam as Finnick Odair from Mockingjay Part 1 feat. a sneak peak at the famous underwear scene!
Don't forget the DVD is released on March 6th!
BAFTA Awards 2015
on February 8, 2015
with
Comments Off

on BAFTA Awards 2015
Sam & his beautiful wife Laura Haddock attended the 2015 EE BAFTA awards held at the Royal Opera House in London on February 8th. They looked absolutely incredible – Sam looked smart in a black 3 piece tuxedo with a classic bow tie and Laura looked like a princess in a stunning pale pink ballerina style dress. Sam also presented an award with his Mockingjay and The Riot Club co-star Natalie Dormer and the pair posed for photos in the press room afterwards.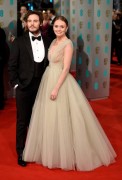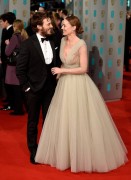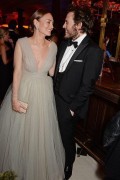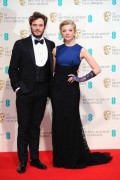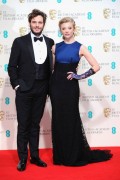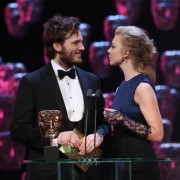 ALL PHOTOS HERE
Vanity Fair Portfolio: Hollywood's British Invasion
on February 4, 2015
with
Comments Off

on Vanity Fair Portfolio: Hollywood's British Invasion
Sam is featured as part of Vanity Fair's Hollywood Portfolio. The theme of British Invasion sees Sam photographed alongside many other talented British actors such as Eddie Redmayne, Benedict Cumberbatch, Keira Knightley and Natalie Dormer. Sam himself is photographed alongside Game Of Thrones actress Sophie Turner.
The photographs are stunning, Sam looks incredible in a tuxedo as he drifts along the River Thames in a boat with Sophie. As well as the gorgeous photos, Sam is also featured some great videos which we have posted below. We will be sure to post more photos as and when they become available!
Our Scans